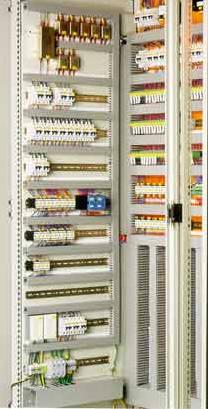 IEM built PLC control cabinet.

Employee Entrance:
Safety First
Employee E-mail
Enter SOP's
Training


Are we hiring?





Let a company with fantastic staff diversity lead you to success. No proprietary work, programming, or skills knowledge remains hidden with us. You own all the software and there are no hidden passwords and we share our knowledge. IEM service engineers have managed many different projects involving building, mechanical, electrical, and automation trades and we stay all the way; fabrication, installation, start-up, and commissioning. Our success is your success and full knowledge transfer from our skilled workforce is made to your staff.



IEM Automation:
Our Engineering team can show you how to get the best performance out of monitoring software or implement a control program that will remove operator error and provide your facility with a near hands free process.


IEM Experience.
Our years of experience will help you to avoid the pitfalls that result in project timeline failures and lost uptime after project completion.


The factory floor? No problem!!!
When you need service from a person who has been on the factory floor in engineering and maintenance, IEM can help.


Flexibility
We specialize in the design of automation equipment, fabrication, integration of complex components, installation and start up of simple and complex systems. IEM has an experienced staff to design and fabricate custom control panels and make upgrades to existing equipment.