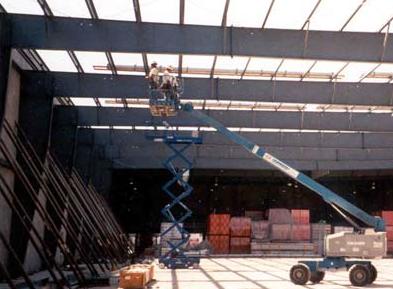 Steel building erection.

Employee Entrance:
Safety First
Employee E-mail
Enter SOP's
Training


Are we hiring?



IEM General Contracting provides:
Pre-engineered steel buildings. Concrete tilt-up and hi-spec concrete. General construction. Conventional, masonry, or pre-engineered building. Custom building engineering consultation. Professional renovation services to meet the needs of your changing and growing business. Concrete slabs on grade, slabs on elevation, pits, machine foundations, cutting, and coring. Offices, partitions, finish work, flooring, painting, and cleaning.


Planning is customized to the budget and needs of the client.
Our mission at IEM is to provide our clients with the highest quality construction services, at the best price, the best schedule, and the most customer satisfaction. Procurement and submittals for material, shop drawings and scheduling have been tailored to insure smoother execution of on-site construction activities.


Most importantly, quality, cost control and safety are supremely important to us.
We minimize your focus on peripheral projects allowing you to focus on what makes your company money.


Flexibility
IEM can tailor any construction project to fit your specific needs at any given time.


Cost Effective
IEM will allow you to focus on your core competencies, while we focus on your construction needs.